Conference venue - Vienna / Wien
Conferences IAC-MEBM, IAC-GETL and IAC-TLTS in Vienna 2020
JUFA Hotel Wien City****
Mautner Markhof-Gasse 50, 1110 Wien / Vienna, AUSTRIA
Website: https://www.jufa.eu/en/hotel/wien
JUFA Hotel is located in the Simmering district, offering modern facilities and excellent transportation connections. Many attractions, such as St. Stephen's Cathedral in Vienna, can be reached in just a few minutes by public transport.
Do you want to visit the Prater, the Musikverein, the Albertina, the House of the Sea, or attend a thrilling major event in the Ernst Happel Stadium during your city trip? Then the JUFA Hotel Wien City**** is your best choice!
JUFA Hotel offers large family suites, a chill-out lounge, and a special retreat for young people to socialize – the play corner has table tennis and lots of other "adult-free" activities!
Rates for the hotel JUFA Hotel Wien City:
10-12th December, 2020
The guests are allowed to reserve rooms until 4 weeks prior arrival by reservation number: 90-6930510
Contact: reservation office, +43 5 7083-700 / wien@jufa.eu
€ 102,00 / per room & night incl. breakfast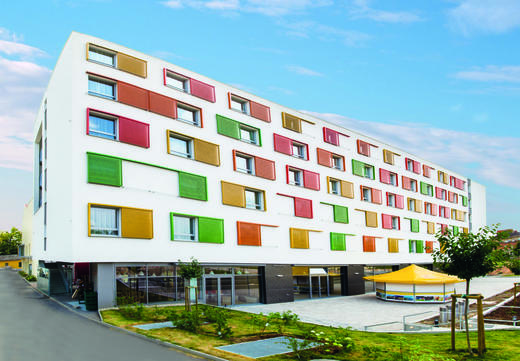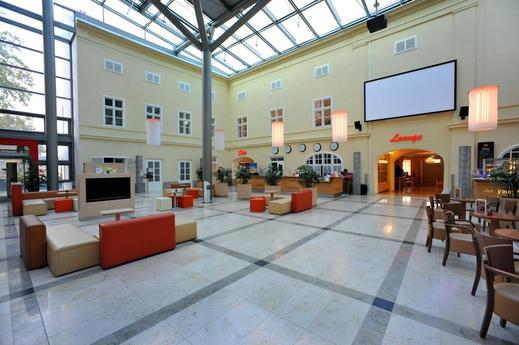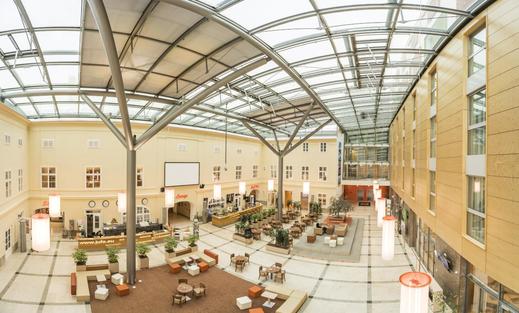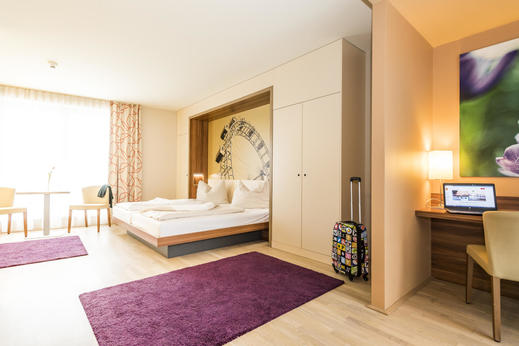 How to reach us by public transport
The JUFA Hotel Wien City**** is located in the Simmering district and can be reached conveniently by car via the A4 and A21 motorways and public transport.
https://www.jufa.eu/en/hotel/wien/#locationgettinghere
Wien / Vienna, Austria
Vienna - a historic gem of Europe - is one of the most beautiful cities in the world. It is also political, economic and cultural center of the Austria. Textbooks architecture with its wealth of monuments, a city full of music, romance and nostalgia is mainly a modern city full of life!
Vienna, the capital of Austria, 2 million inhabitants, is situated on the banks of the Danube. The influx of visitors from all over the world has made Vienna the most popular urban tourist destination in Austria.
Vienna is a dream city for anyone with a romantic streak or an interest in history. Sightseeing opportunities are to be found in abundance. Wander along narrow, medieval alleyways or across imperial squares, view Schönbrunn Palace or the Imperial Palace (Hofburg) in the footsteps of Sissi and Emperor Franz Josef, and marvel at the majestic architecture along the Ring boulevard. Be inspired by an atmosphere steeped in history - which also boasts the comforts and infrastructure of a modern city!
Interesting links:
https://www.wien.gv.at/english/