Conference venue - Venice (June), ITALY
Conferences IAC-MEM, IAC-TLEl and IAC-ETITAI in Venice 2020
Hotel - Russott Hotel
Address: Via Orlanda, 4 I - 30173 San Giuliano - Mestre Venezia (Venice), ITALY
GPS: 45°28'40.532"N, 12°16'10.928"E
Web: https://www.russotthotels.com/en/
Located a few kilometers from Venice, Russott Hotel offers spacious conference rooms, two restaurants, equipped rooms and much more.
The Russott Hotel is in the new San giuliano Park, one of the largest in Europe, wich offers numerous leisure activities with trails to jogging, cycling and walking.
The hotel, reachable by car, offers conference rooms up to 1000 people: a main meeting room and 8 subcommittee meeting rooms positioned all around allow us to welcome any congress event, fashion shows etc.
Positioned in strategic position, Russott Hotel Venezia is the ideal solution for who wants to use car or train to reach Venice.
Bus to and from Venice: Lines 5,19, 12 and 12/ – Bus stop "Park of San Giuliano", Frequency: every 15 minutes until 24.00 h.
Rates for the hotel Novotel Budapest Danube:
June 2020
Single / double room EUR 90,-/room
Triple room EUR 120,-/room
Buffet breakfast.
The room rates not include city tax
Booking (special price for conference participants)
Email: reservation@russotthotels.com
Reservation through the form - Booking Form - Russott (in Download tab)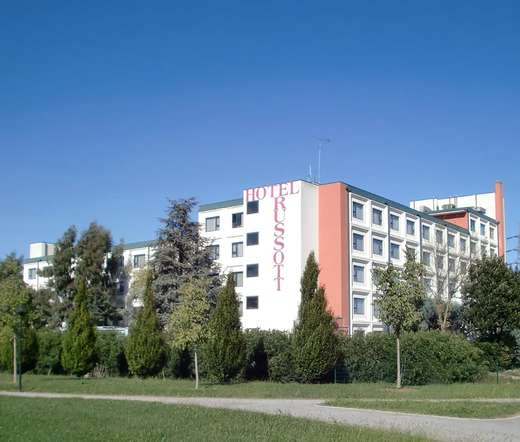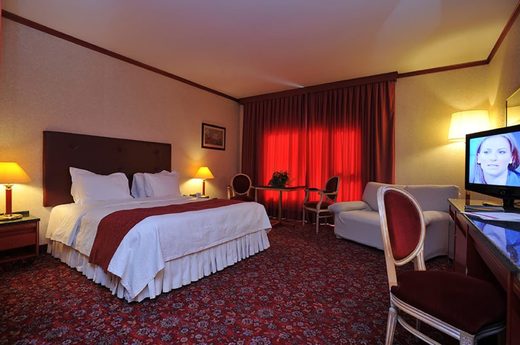 Venice
Venice (Venezia) is a city in northeastern Italy and the capital of the Veneto region. It is situated on a group of 118 small islands that are separated by canals and linked by over 400 bridges. The islands are located in the shallow Venetian Lagoon, an enclosed bay that lies between the mouths of the Po and the Piave rivers (more exactly between the Brenta and the Sile). In 2018, 260, 897 people resided in the Comune di Venezia, of whom around 55,000 live in the historical city of Venice (centro storico). Together with Padua and Treviso, the city is included in the Padua-Treviso-Venice Metropolitan Area (PATREVE), which is considered a statistical metropolitan area, with a total population of 2.6 million.
Venice - a historic gem of Europe - is one of the most beautiful cities in the world.
Venice has been known as "La Dominante", "La Serenissima", "Queen of the Adriatic", "City of Water", "City of Masks", "City of Bridges", "The Floating City", and "City of Canals". The lagoon and a part of the city are listed as a UNESCO World Heritage Site.
Interesting links: https://www.lonelyplanet.com/italy/venice