Conference venue - Vienna / Wien
Conferences IAC-MEBM, IAC-GETL and IAC-TLTS in Vienna 2021
Roomz Hotel, Wien Gasometer****
Paragonstraße 1, 1110 Vienna / Wien, AUSTRIA
Website: https://www.roomz-hotels.com/en/roomz-vienna
Roomz Hotel, Wien Gasometer
You can reach us by car within only three minutes by taking the exit "St. Marx" on the motorway A23.

It doesn't take much longer when arriving from the airport or travelling by train. Underground line U3 (Gasometer station) is only two minutes away and takes you to the city centre (Stephansplatz) in just 12 minutes.
Rates for the hotel Roomz Hotel, Wien Gasometer:
9-11th December, 2021
Single room EUR 106,-/room
Double room EUR 133,-/room
Buffet breakfast
Booking (special price for conference participants) - the deadline is 31 October, 2021.
For reservation the form need to be filled out in total and send to reservations.gasometer@roomz-vienna.com
Reservation through the form (Hotel Registration Form - Vienna December 2021) - Download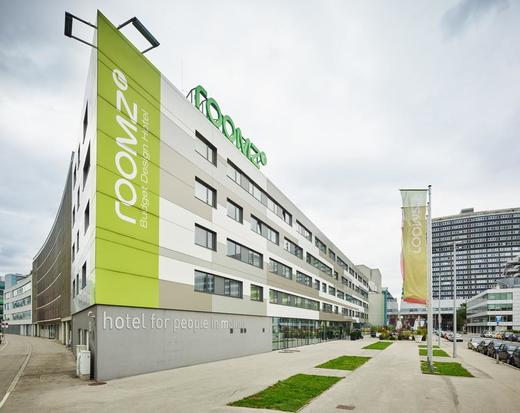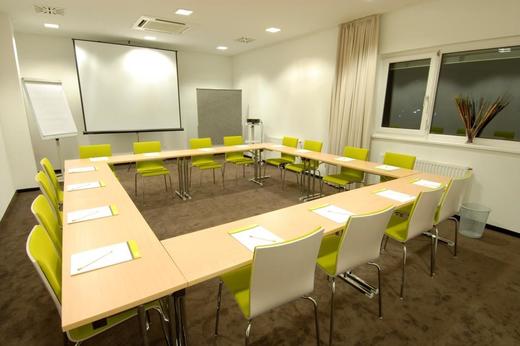 Roomz Hotel, Wien Gasometer
PARKING
Car park: €5 for 24 hours
(right next to the hotel)
Free public parking in the vicinity/
Parking fees charged throughout the city
TRAINS
Vienna Central Railway Station
Distance: 4.7km – around 10 min

Taxi (one way): approx. €12

FLIGHTS
Vienna International Airport

Distance: 15.4km – around 15 min

Taxi (one way): approx. €23
Wien / Vienna, Austria
Vienna - a historic gem of Europe - is one of the most beautiful cities in the world. It is also political, economic and cultural center of the Austria. Textbooks architecture with its wealth of monuments, a city full of music, romance and nostalgia is mainly a modern city full of life!
Vienna, the capital of Austria, 2 million inhabitants, is situated on the banks of the Danube. The influx of visitors from all over the world has made Vienna the most popular urban tourist destination in Austria.
Vienna is a dream city for anyone with a romantic streak or an interest in history. Sightseeing opportunities are to be found in abundance. Wander along narrow, medieval alleyways or across imperial squares, view Schönbrunn Palace or the Imperial Palace (Hofburg) in the footsteps of Sissi and Emperor Franz Josef, and marvel at the majestic architecture along the Ring boulevard. Be inspired by an atmosphere steeped in history - which also boasts the comforts and infrastructure of a modern city!
Interesting links:
https://www.wien.gv.at/english/
CHRISTMAS MARKETS IN VIENNA - Christmas Markets in Vienna